Stock for Sale
We welcome enquiries for bulls any time of the year.

At present, while we are still building up, we retain our females to evaluate them ourselves. This is due to the limited choice of Red genetics in the UK, and our desire to select the best of each of our family lines for the future of the herd.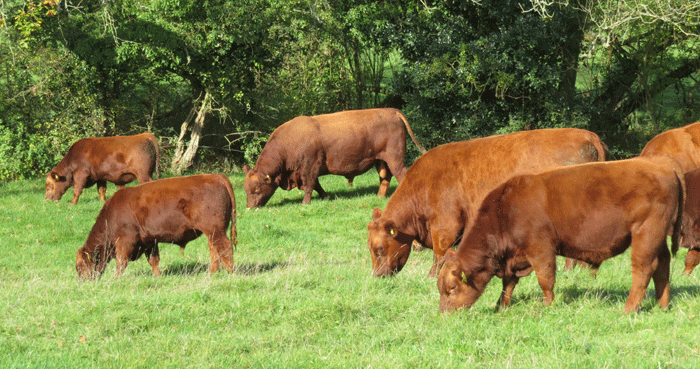 Contact us to reserve a bull for 2018.
Details on the following spring 2017 born bulls can be found on the Aberdeen Angus website:
Hawkley Red Jupiter T864
Hawkley Red Ferdinand T865
Hawkley Red Jarvis T867
Hawkley Red Zhivago T869
Hawkley Red Zafar T874
Hawkley Red Poldark T886
Hawkley Red Prowler T888
Hawkley Red Jingo T889
Hawkley Red Pike T894
Hawkley Red Javelin T896
Hawkley Red Paxton T901
Hawkley Red Rum T902
Hawkley Red Echo T906
Hawkley Red Pacer T910
Hawkley Red Forerunner T911
For details go to www.aberdeen-angus.co.uk
Find Breeders Resources, then the on-line database, and find us under members enquiries.
- - - - - - - - - - - - - - - - - - - - - - - - - - - - - - - - - - - - - - - - - - - - - - - - - - - - - - - - - - - - - - - - - - - - - - - - - - - - - - - - - - - - - - -

For more information Contact Us
Tel: 01730 895119
Mob: 07968 182651

Designed and Maintained by