The Red Angus Herd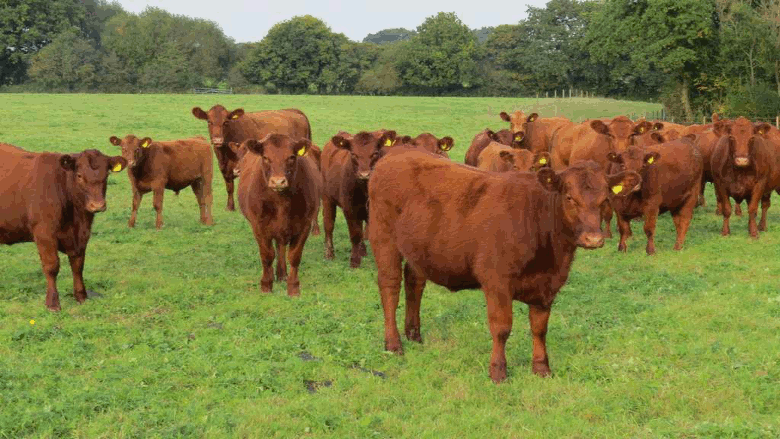 Our Red Angus herd was founded in 1998, using genetics from Leachman in Montana, USA. Since then we have used other sires to widen the genetic base of the herd, as the red version of the Angus breed has become more popular in the UK. The Red Angus is the foundation breed for many successful composite breeds worldwide, because it has been strongly selected for its commercial and maternal values; ie fertility and milkiness.

This selection pressure has become ever more focussed on modern requirements for low maintenance, high performance cattle.
Our foundation stock was designed to combine these qualities with moderate birthweights and high growth rates, and to produce cattle with conformation to meet UK carcase specifications.
In the UK we sell around 10 Hawkley Red Angus bulls a year, to work in commercial herds, mostly for breeding suckler replacements, and being used on breeds such as South Devon, Sussex, Simmental, British Blue cross, and Red Poll.

For some feedback on how these bulls perform see the News Page. We have exported bulls to Spain, France, Ireland (north and south) and Poland in recent years. We have also sold bulls to AI studs - Cogent buying two in 2013 and two in 2015; and Dovea Genetics in Ireland buying one in 2014.

As Red and Black Angus are the same breed, the reds are registered with the Aberdeen Angus Cattle Society in Perth, and qualify for Angus premium beef schemes.


Designed and Maintained by